Busty Brunette dogging girl Harvey Jay give multiple outdoor blowjobs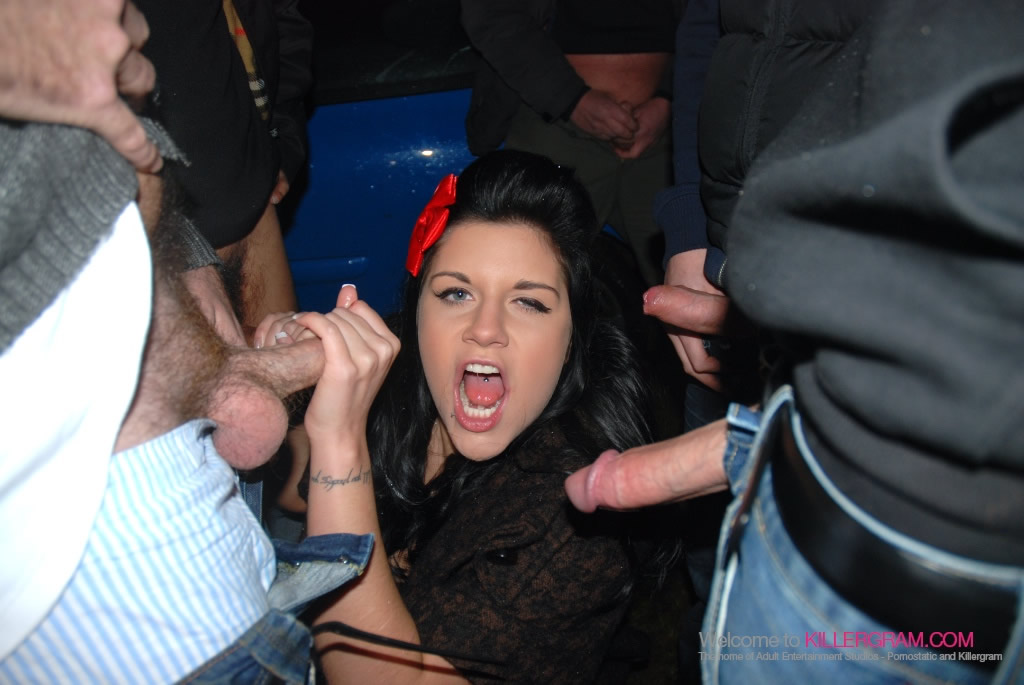 See Full Scene Here....
Young dogging virgin Harvey Jay takes to dogging like a pro as she is greeted at her local dogging spot by a gang of horny amateur guys that need a free blowjob and handjob to help empty their heavy balls. This girl goes round each guy milking the cum and gets her face a big tits covered in messy cum. See the pics form this hardcore shoot now.
keywords: Harvey Jay, Blowjob, Handjob, british, dogging, outdoor, public sex, big tits, ass, fishnets, brunette, gang, facefuck, cum, facial,